Exceptional Beach Hotel in Miami, FL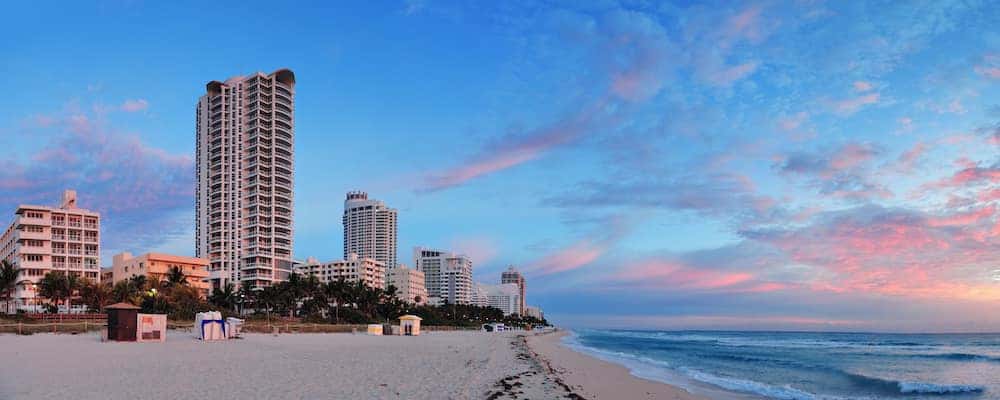 Vacations in Miami can give you the break you need from your busy life. There's plenty of places to explore, restaurants to try, and beaches for days. For a great start to your vacation, stay at an exceptional beach hotel where you can feel just as relaxed. Some of the high-end hotels we recommend include wine-and-cheese hours, pools, and much more. Check them out and book your room today.
Luxurious Beach Hotels
Ithica South Beach Hotel

Spend the night in one of the luxurious rooms the Ithica South Beach Hotel has to offer. In the mornings, enjoy free breakfast and later in the evening, join in on the wine-and-cheese social hours. This hotel is also located near public transit for those adventures you'd rather not have to drive to.

Mondrian South Beach Hotel

This pet-friendly hotel provides accommodations for everyone. With exquisite rooms, GUYandGIRL Spa, Saturday boxing, and fitness center, you can find something to do without leaving the hotel. Whether you feel like getting your workout in or you want to relax, you'll find Mondrian South Beach Hotel can provide.

Sense Beach House

The luxurious Sense Beach House provides beautiful ocean views, a rooftop pool, and even free yoga classes! Relax and enjoy your vacation whether you want to go to the beach or simply stay in and watch it from your window. This Miami hotel, like some of the others, also provides free breakfast in the morning, a fully-stocked mini bar, and plenty of toiletries to spoil you with a relaxing bath.

Bars B&B South Beach

Find luxury and privacy in the Bars B&B South Beach homes. Rent out your own space for your vacation so you can relax in the privacy of the gardens and remain in close proximity to the fun activities nearby including Jungle Island, the Miami Beach Marina, and plenty of fun shops to explore.
Learn More with Florida Auto Imports
At Florida Auto Imports, we can do more than help you learn about interior luxury car care. Read about more of our vacation recommendations and start relaxing today, and make the most out of the West Palm Beach weather and beaches in a convertible. When you want to make a statement at a Miami hotel, outfitting your Porsche with performance accessories will do the job! If you have any questions, don't hesitate to contact us.